Your Update Link: Mad World – Book 3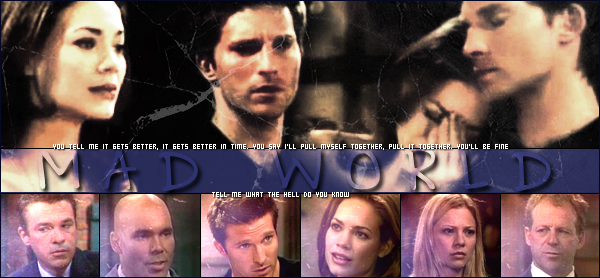 Words cannot express how excited I am for you guys to read this book. I really poured everything into this and tried so hard to make it the best I could. As you read this book, I think it's fascinating to note that none of this was in my original plan for Book 3. What is ultimately going to be Book 4 was the original plan for Book 3. But as I wrote the first draft, I knew I had the wrong starting point so I added fifteen chapters in front of what I'd already written. During the beta process, that eight chapters ended up being expanded into twenty-five, and before I knew it — my draft was split into two.
Reading over this book, it's insane to me I was ever going to skip this time period between November 2003 and January 2004. I'm so glad that I went back and fleshed out this story, and I hope you guys will be too!
A note on the ebook: I haven't finished it then. My plan is to finish it for Patreon supporters this weekend for early access and then have it for you guys in November.